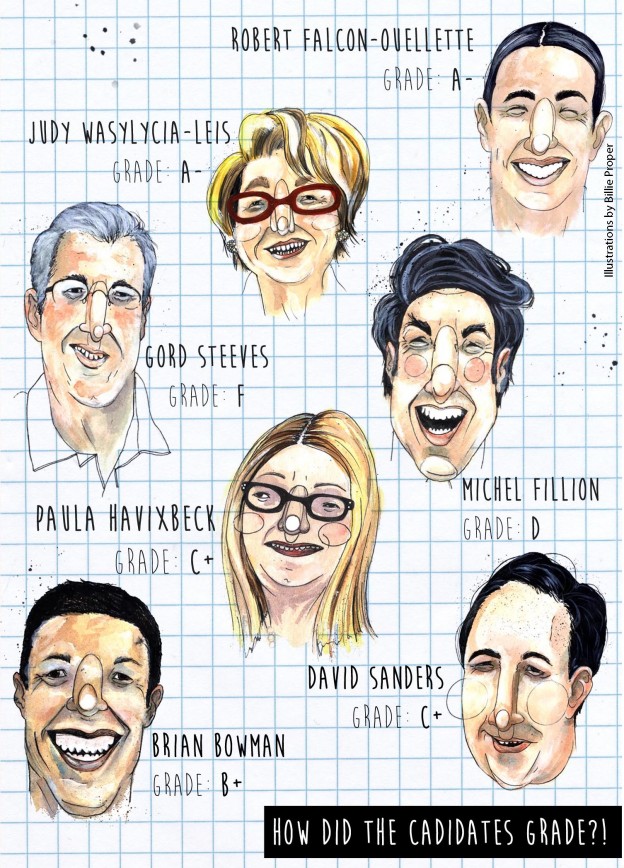 After having published a report card which graded current City of Winnipeg mayoral candidates, the Canadian Federation of Students-Manitoba Component (CFS-MB) has retracted the report from its website. According to an article in The Manitoban, the report card was removed following an October 2nd CFS-MB executive meeting, only one day after having been published. For whatever reason, nobody was willing to talk about why the report card was revoked:
Zach Fleisher, chair of CFS-MB, refused to provide comment on the report card or its removal after the board meeting.
Jesse Blackman, UWSA [University of Winnipeg Students' Association] representative for the CFS-MB executive, was present at the board meeting and said "the board has decided to not comment publicly on this matter."
However, CFS-MB deputy chairperson Mitchell van Ineveld told the Manitoban that a motion was passed at the meeting to remove the report card from the CFS-MB's website and social media accounts, effectively cancelling the project.
While secrecy is nothing new when it comes to the CFS and all of its provincial components, not willing to comment publicly on the decision to cancel the project after spending time and resources is outright bizarre. However, thanks to Google, you can access the report card's main page and all but one mayoral candidate's report card page that appeared on the CFS-MB website:
CFS-MB Mayoral Report Cards main page: https://archive.today/VoRUB
Robert Falcon-Ouellette (A-): https://archive.today/hXKd4
Judy Wasylycia-Leis (A-): https://archive.today/Hily4
Brian Bowman (B+): https://archive.today/eei3h
Paula Havixbeck (C+): https://archive.today/ZLwHc
David Sanders (C+): https://archive.today/BaRix
Michel Fillion (D): Unavailable
Gord Steeves (F): https://archive.today/nUZdS
The methodology used to arrive at the letter grades for each candidate was not provided. All we know is that "[e]ach of the mayoral candidates was interviewed and each platform was assessed by members of the CFS-MB executive, who then assigned grades to each candidate." The main page did however specify that the report card "does not represent a formal endorsement of any kind."